Technology
We produce with high quality machines, specially designed for the production of films, printing lamination, slitting and bag-making. We exclusively use state-of-the-art technology from renowned manufacturers.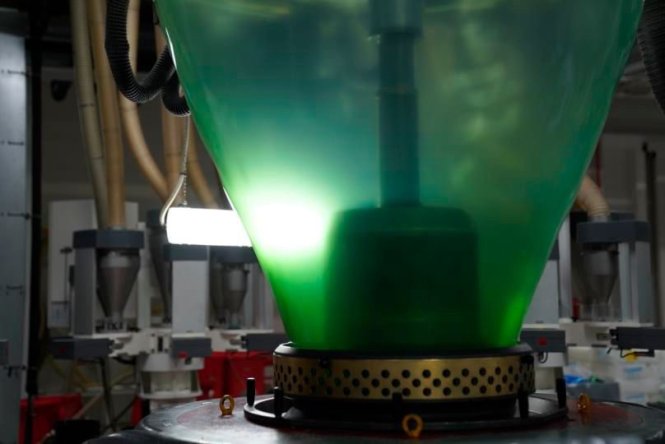 Extrusion
Pebal operates a state-of-the-art fleet of extrusion lines, capable of producing both mono- and till five-layer films, mainly on W&H extrusion technology. Our R&D and in-house lab strives for optimising the whole production process.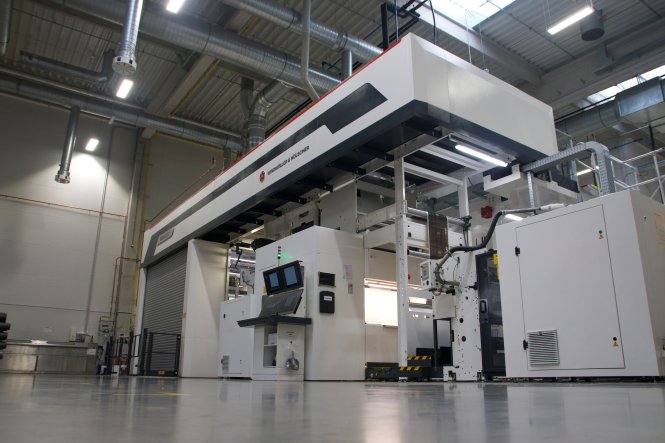 Print
Our unique extended gamut printing technology (CMYK + OVG), in combination with state-of-the-art 10-colour W&H printing, ensures a large number of benefits. We are first company in Czech Republic to introduce this unique technology. 90% of direct colours can be created through CMYK + OVG
Our Miraflex printing machine can print up to 1300mm wide with a rapport up to 1130mm wide.
Advantages of technology:
grouping of orders
less energy used
less waste producted
less ink consumption
less solvent consumption
better colour management of orders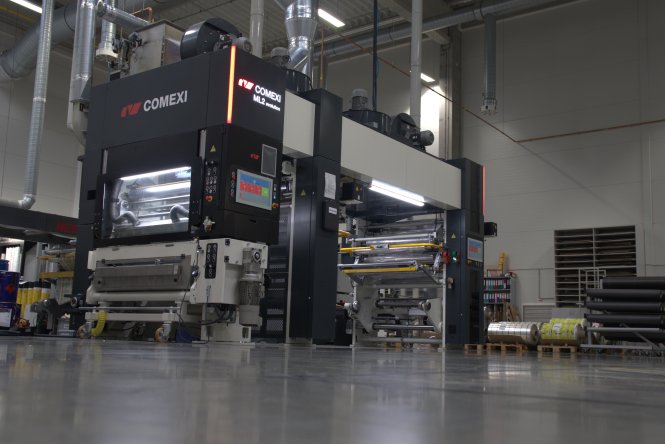 Lamination
Solvent based and solventless and lamination for duplex&triplex&quadraplex laminates: PP, PE, PET, PA, Paper, Alumium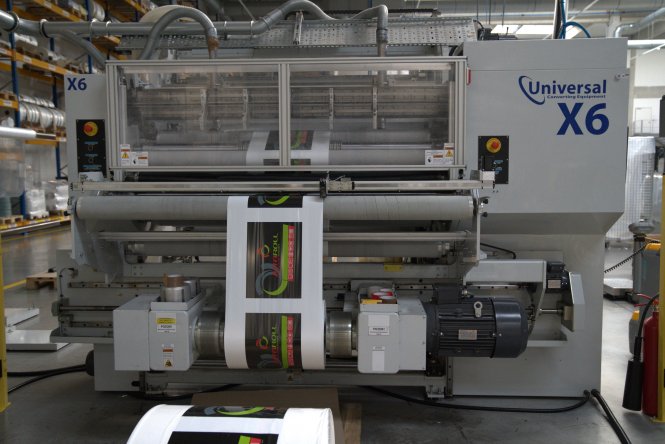 Slitting
State-of-the art slitting, of various substrates with UNIVERSAL and SOMA technology.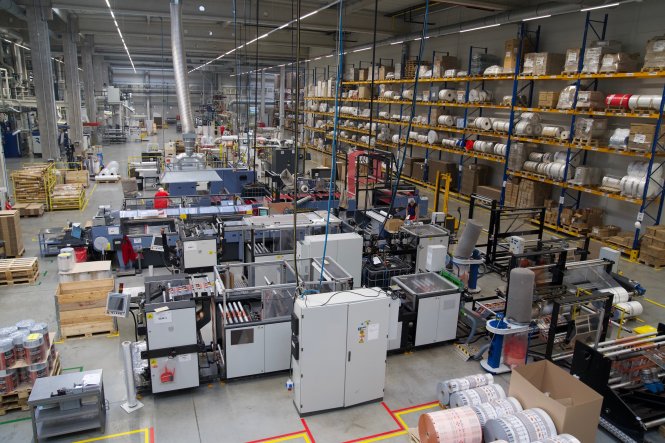 Bag Making
Bags for fruits and vegetables (bags on roll, side and bottom welded bags, bags with tapes, sheets)